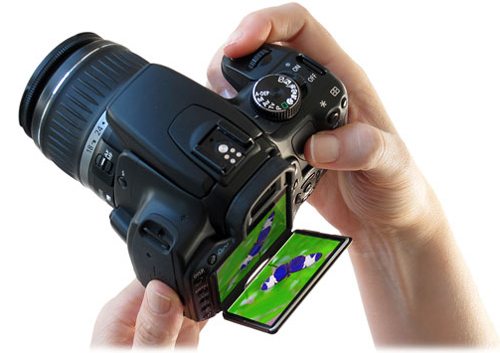 Do you ever get frustrated feeling like you miss the big picture because you always have your eye glued to a camera viewfinder?  If you have kids, does it seem all your photos show them at an angle, because using the viewfinder to frame the shot requires you to shoot downward (or lay on the floor)?  The Flipbac Angle Viewfinder and LCD Protector attaches to most digital point-and-shoot cameras and DSLRs with live LCD screens and lets you shoot pictures from waist height, floor level – most any level without contorting yourself.  The Flipbac Angle Viewfinder opens to more than 180-degrees in both landscape and portrait orientation.  It folds up to serve as a screen protector for 2.5-3″ LCD screens when not in use.  It's $19.99 and ships worldwide.
Filed in categories: Digital Cameras and Gear, News
Tagged: Digital camera accessory
Shoot from the Hip with the Flipbac Angle Viewfinder originally appeared on The Gadgeteer on April 30, 2011 at 10:00 am.
Original post by Janet Cloninger