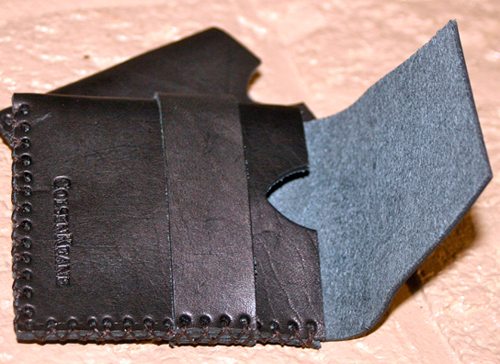 Here's another minimalist wallet for your consideration.  ColsenKeane offers the microWallet, which can hold 6-8 plastic cards and 7-8 folded bills.  It's available in vegetable tanned, latigo, or oiled leather and with or without a flap closure.  All ColsenKeane leather goods are handmade using quality leathers in their shop in North Carolina.  The microWallet starts at $28; the flap closure adds $10 and latigo leather adds $5.  If desired, you can work with ColsenKeane to fully customize a microWallet, at extra cost.
Filed in categories: Gear, News
Tagged: Wallets
ColsenKeane microWallet originally appeared on The Gadgeteer on April 30, 2011 at 12:00 pm.
Original post by Janet Cloninger